Great Minnesota Get-Together
The weekend ended up not being quite as busy as I originally though, which I quite enjoyed! Friday night I went to see this singer:
For those who have no idea who that is, it's Jordis Unga. She was on Rockstar INXS last summer and is from Minnesota. I loved her voice and wanted to check her out in person. I'm happy to say that she seemed exactly the same as she did on the show - same song styling, same dancing, same clothes, etc. So, they didn't do anything to change her for the show. She was playing at a tent party at a local bar, Renegades. I saw her in the bar before the show close up and she's really quite lovely. Unfortunately, the acoustics in the tent really sucked. We could hardly understand a word she was singing or saying in between songs. I also wasn't really aware of Renegades before and I felt a bit out of place. It's sort of a biker bar and I very much looked like the lawyer in the biker bar. So, we ate dinner, enjoyed a couple of drinks, watched Jordis and left about halfway through her portion. So, I got home at a decent hour - yay!
Saturday I went to the Great Minnesota Get Together - the State Fair! It was a lovely sunny day and not stifling hot, so there were approximately 30 million other people there. Ugh. I don't like crowds, so it was much too crowded for me. It was fun to eat junk and see the displays and hang out with Bill and Red and my friend Kathleen. Kathleen and I were there on this very busy Saturday because we stayed late to watch the grandstand show: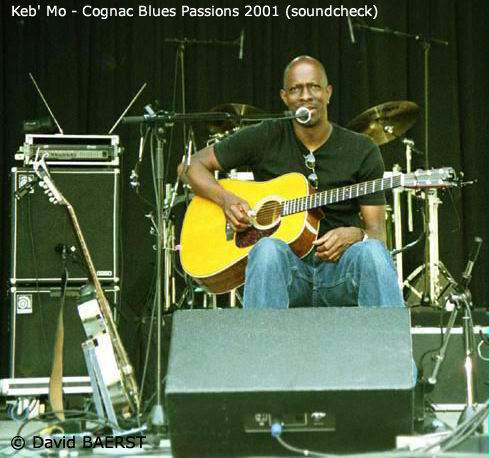 Keb' Mo'. He was fantastic. I'm a little bit in love with him now. Such a long, lanky drink of water. A deep, sexy voice with a mischievous twinkle in his eye. And great music. I really loved a couple of the songs. He opened for:
Bonnie Raitt! Oh, she was so on last night. I've seen her a few times and this is one of the best shows I've seen. She was so relaxed and happy and having a great time. When she sang "You Can't Make Me Love You" it was so heartbreaking that I actually cried. She and Keb' Mo' sang a few songs together too, which was great. The evening ended with a great fireworks display. A fitting end to the summer!
Today was the TCKnits picnic, but I couldn't go because I had my fantasy football draft at the exact same time :-( So sad to miss the fun and miss out meeting other knitters. I had fun with the draft though - I haven't been paying much attention to football yet, so I took a bunch of players that I really like just to have fun following them. We'll see how that impacts my performance in the league. I'm only playing in this one league this year, so it'll be a different season for me than usual.
I was supposed to meet up with a friend who is in town visiting this afternoon, but she had some family stuff to take care of, so we are getting together tomorrow instead. So, all in all I had some free time for cleaning around this place and it's finally getting somewhat less embarrassing to be living in this space. One of the things I sorted out was my
Sampler
goodies. I subscribed for three months just for fun. A lot of the samples I'll either keep or give as gifts, but there are a few things I was just going to throw away and I thought I'd check if any of you would like them. If you want something, let me know and I'll drop it in the mail for you. First up, some buttons:
That little one in the upper right corner says "Nerd Bomber" on it.
The little man came with the shiny button on top, but if anyone wants him, I'll separate the two items.
I'll have a few more samples next time and then I'm going to start getting rid of some magazines I don't want.